at the Union Chapel, London N1
Doors 6pm, kick-off 6.45pm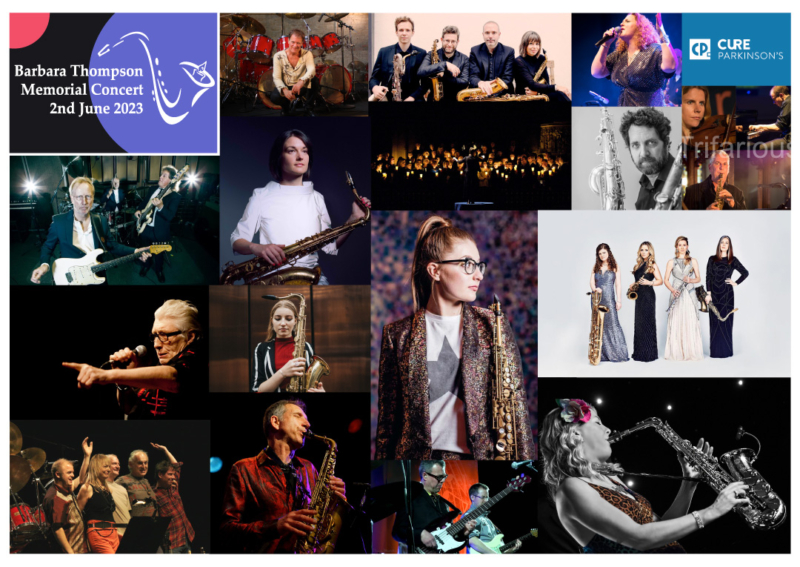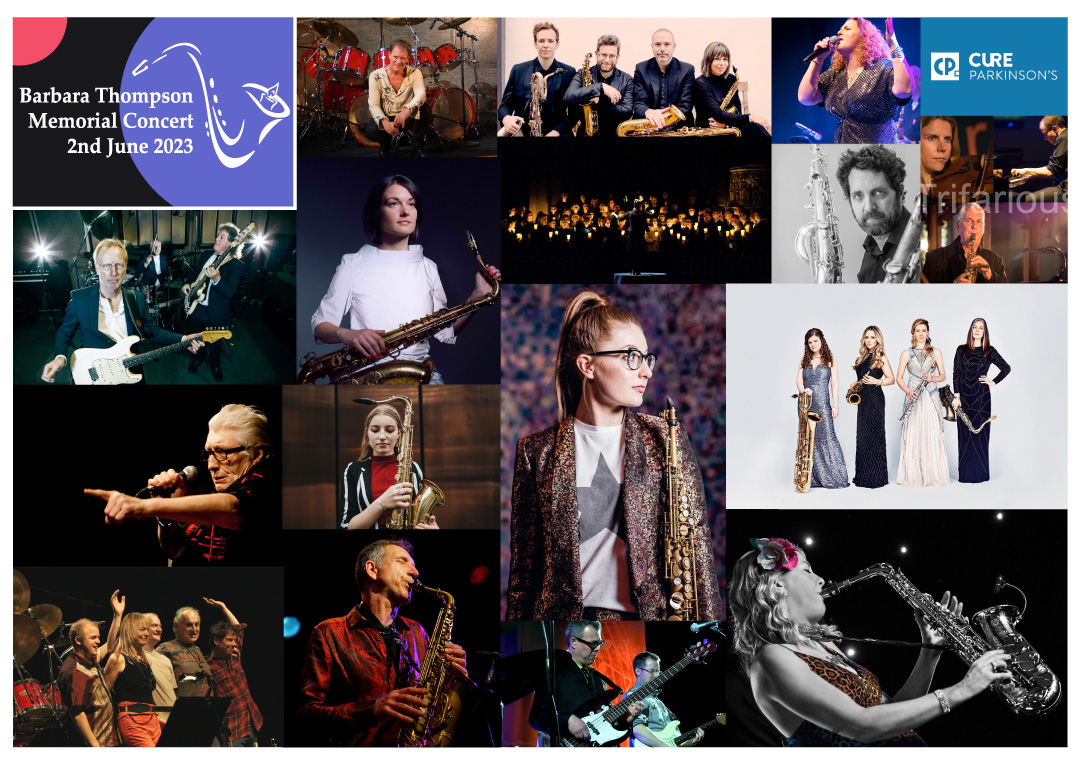 Celebrating the life and musical legacy of virtuoso saxophonist, composer and bandleader Barbara Thompson MBE in music and song. This unmissable event will be held at the Union Chapel just a stone's throw from where Barbara grew up. It brings together performers from the Jazz, Rock and Contemporary Classical worlds drawing upon Barbara's rich and diverse catalogue and decades-spanning career as a performer, composer and all-round force of nature.
A distinctive presence on the British music scene, her well-documented battle with Parkinson's disease and subsequent death in 2022 prompted tributes from all corners of the music world.
"Formidably talented saxophonist at the heart of many jazz line-ups who blazed a trail for female instrumentalists"
John Fordham's obituary, The Guardian
"…one of the most inspirational women and saxophonists I know…"
Jess Gillam MBE
"…a pioneering composer for the saxophone…"
Dave Gelly
Together with new interpretations of Barbara's work from British saxophonist and BBC radio broadcaster Jess Gillam, her critically-acclaimed band Paraphernalia will be joined on stage with Gary Husband on drums and guest saxophonists Emma Rawizc, Snake Davis, Tom Ridout, Andy Scott and Kim Cypher with guitarist Paul Dunne and bass player Phil Mulford. The night will also include performances by colleagues from Colosseum –  the Jazz/Rock fusion band founded by her husband drummer Jon Hiseman, their daughter singer/songwriter Ana Gracey and more recent collaborations with chamber music trio Trifarious, the Raschèr and Marici Saxophone Quartets and choir Big Sky. A specially created ensemble will play 2 pieces from her celebrated album 'Barbara Song' which features the songs of Kurt Weill arranged by Barbara and other contemporary composers for string quartet and saxophone, played on this night by Trish Clowes.
The evening's finale will be a powerhouse performance of 'Unity Hymn' written by Barbara for her band Paraphernalia and choir, though never performed in this format during her lifetime. Her memorial concert promises to be an evening which would have delighted Barbara, and of which she would have been rightly proud.
Ticket sales and donations on the night will go to Cure Parkinson's to help fund ongoing research and support for those living with Parkinson's disease.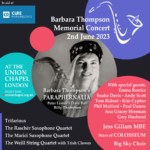 Tickets available from unionchapel.org.uk
<< Click to view full line-up