Last updated Nov 2015
More new music coming soon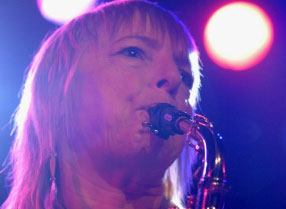 This is the web home for leading composer Barbara Thompson MBE. This site has been created to enable you to download scores and parts to Barbara's music – free! To get started, click Compositions & Download to see the works that have been made available so far.
To find out more about Barbara, click About at the top of this screen.
Barbara's created the music; now she wants to see it used - for fun, for study, for performance, in concert halls, education establishments - even pubs!
Barbara asks that you register your interest before you download and that you keep her informed of any activities involving her music – and who knows, she might even turn up for a listen!
You can contact Barbara at any time through her Contact page.
To make this site as easy as possible to use and to keep you logged in, we send cookies to your CPU. They automatically expire after 7 days, after which time, you will have to log in again.